Navette #10 by Alexis André
by TRAME
Regular price
$18,000.00
Sale price
Pickup currently unavailable
Share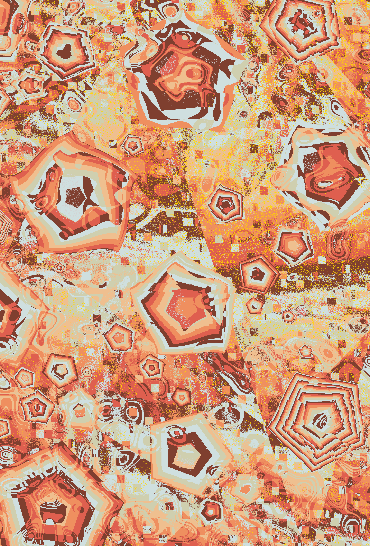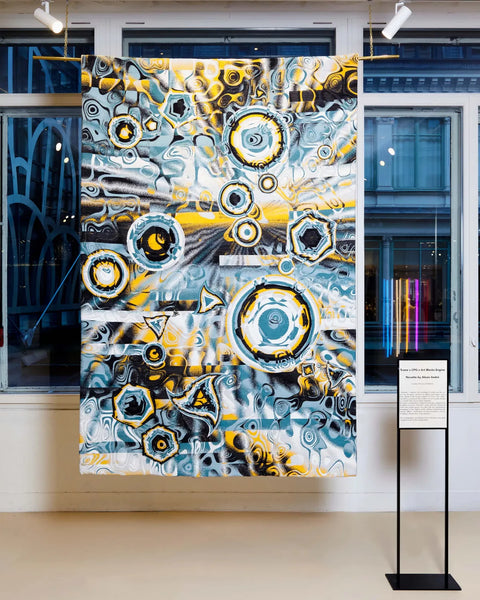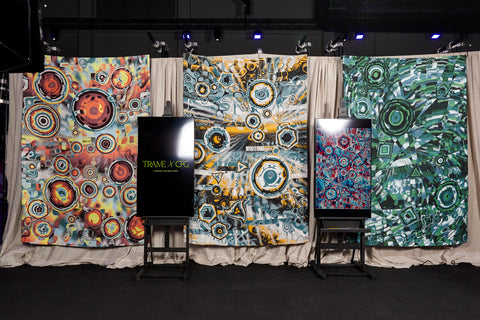 Navette by Alexis André explores a juxtaposition of the virtual and reality by fusing a digital generative process and a physical loom. This collection offers a voyage between the worlds, a shuttle weaving between the two. Using a combination of digital techniques adapted for the physical world, Navette plays with the notions of series and unique pieces, but also of the inherent randomness of the digital realm—featuring the infamous "glitch." Generative art thus becomes a way of taking a shuttle to the edge of a new universe…
Tapestry Details: 

Made in the Aubusson region in France
Size: 250 x 170 cm | 98

" x 67"

Material: 100% wool 
Alexis André is an artist, researcher and designer. After getting his Engineer degree from École Supélec, he went to Japan, where he received his M.E. and Ph.D. from the Tokyo Institute of Technology before joining Sony Computer Science Laboratories. Alexis is working towards a future where you could enjoy unique experiences that were tailored to your preferences, where the power of generative systems is leveraged to offer individually custom-created pieces.